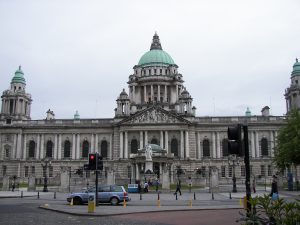 Start-up support in Northern Ireland – ( Autumn 2020 )
We are working with Belfast City Council to inform the future provision of business start-up support in Northern Ireland. There are two main strands to the project. The first will draw on best practice from comparable regions to Northern Ireland in order to provide the 'case for change' for business start-up delivery, and will make recommendations on appropriate measures of success, targets, and delivery mechanisms required to help local start-up businesses to flourish.
The second arm of the research will look specifically at business start-up support in Belfast. ERC will review the most recent empirical evidence on start-up metrics for Belfast against other cities in the UK as well as other relevant international comparators; set indicative ambitious 'stretch' targets based on the comparative data; review the current delivery model and make recommendations for a potential re-boot in light of revised targets; and develop a budget and highlight resources needed for a revised business start-up support programme in Belfast.
The project will involve new bespoke empirical analysis to create a set of start-up metrics for a range of geographies in Belfast/Northern Ireland and appropriate city and regional/national comparisons across the UK. In addition, the methodology will include a desk review of global good practice in the realm of business start-up support together with a number of key informant interviews to interrogate the detail of successful support strategies and review the evaluation evidence.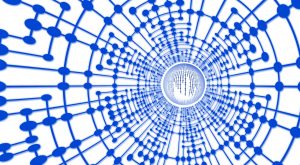 Small Business Forward – EMEA Evaluation Lead (JPMorgan Chase Foundation, Jan 20-Dec 22)
ERC will continue its partnership with JPMorgan Chase in the coming years, focusing on evaluation of business support initiatives funded by the Foundation.
The evolution and successful expansion of JPMorgan Chase Small Business Forward to what is now a global portfolio of programmes requires new framing to support programmatic alignment and guide the future of the initiative. A new approach is also warranted to support more uniform evaluation of all the programmes—one that builds on the original evaluation approach developed by ICIC (the US evaluation Partner) as well as the work that ERC has done on the suite of initiatives focused on high growth firms and community commerce across the EMEA region.
While this is being developed, however, the annual Small Business Forward evaluation that ICIC has been managing should continue in order to protect longitudinal data and measure annual impact.
This scope of work for the three-year project includes four objectives:
Complete the annual U.S. SBF evaluation and peer learning opportunities in 2020;
Develop new framing for the new incarnation of SBF (SBF 2.0);
Develop a new, unified evaluation approach and complete U.S. and EMEA evaluations in 2021 and 2022; and
Partner with the JPMC Communications team to develop and publish "short-form" thought leadership materials throughout the project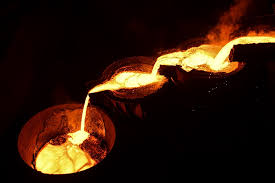 Innovation readiness in Foundation industries (UKRI, March – Sept 2020)
As part of UKRI's work on Transforming Foundation Industries, ERC is undertaking a research project investigating innovation readiness across the six foundation industry sectors – cement, ceramics, chemicals, glass, paper and metals. The project will use a combination of depth interviews with industry experts and companies, and a telephone survey to understand how ready these sectors are to adopt new innovations and the extent to which there are barriers to the uptake of new technologies.
The research will be shaped by an understanding of the components of each sector and their performance in an international context. This will be derived from available data sources and interviews from industry experts. A review of existing academic and grey literature will provide insights on the available evidence on innovation and technology opportunities across foundation industries globally to improve competitiveness and the firm level factors, such as skills, management capability, business-university collaborations, which contribute to the successful adoption of new technologies and to positive innovation outcomes. An important component of the research will be direct engagement with relevant businesses in the sector, particularly the creation of new data sources through a structured survey of businesses across the foundation industries.
The outputs of the research will be:
An analysis of the UK foundation industries, setting out recent performance, together with relevant international comparisons
A description of the role on new to market innovations and the adoption of new to firm process innovations influence performance within the sector and consequences downstream in the supply chain.
A summary of recent developments in product and process innovations across foundation industries, outlining the UK's role in bring these to market and identifying where there are established collaborative partnerships.
A description of firms' assessment of their innovative activities, the key enablers, the influence of the current UK macroeconomic environment and external and internal challenges to successful innovation.
Recommendations on where public policy interventions and industry-led solutions would be appropriate in raising innovation adoption and outcomes.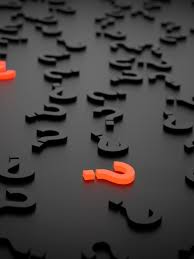 Mental Health and Productivity in the Midlands Engine (July 2019 to July 2020)
Research indicates that mental health conditions have a significant economic cost and substantial consequences for productivity.  The Midlands Engine is working with a partnership of universities, institutions, health delivery partners and businesses to find solutions which can help tackle mental health in the workplace and deliver productivity improvements across the region.
The three-year programme will pilot solutions to deliver better mental health in the workplace, aiming to deliver a step-change in every LEP area in the Midlands Engine region.
The ERC will be designing a large-scale survey of employers to understand the resource and support needs of employers and employees and contribute to an analysis of the economic impact of mental health on productivity in the region.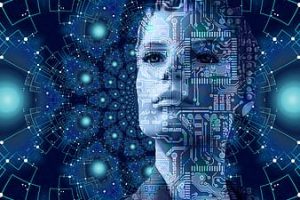 Evaluation of We in Social Tech (Summer 2019 to Summer 2020)
As part of ERC's remit to help business support providers and policy makers understand programme design that can boost small business growth and deliver improvements in business leadership, we are undertaking a review of the We in Social Tech (WiT) Programme funded by Deutsche Bank.
WiT is a London-based accelerator launched in October 2018, to support ambitious female technology entrepreneurs who are passionate about making a positive social impact with their businesses. The accelerator programme will help to grow 60 Tech for Good businesses during 2019-2020.
ERC is considering the impact of the We in Social Tech Programme and will outline lessons learned, good practice and opportunities which should be taken forward in subsequent delivery
Digital Catapult data matching project (Digital Catapult, March 2019 – May 2019)
ERC were approached by the Digital Catapult to conduct some data matching and profiling of the Digital Catapult's client group. This project is still being scoped out between the partners.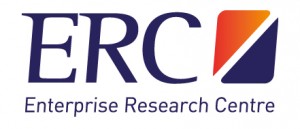 Exploring Enterprise and Innovation in Northern Ireland (DFE (NI), March 2019 – March 2022)
Over a three-year funding period the Enterprise Research Group at Queens Management School in partnership with ERC will undertake a programme of research aligned with the NI Industrial Strategy and the Invest NI Business Strategy 2017-2021. Research priorities have so far been defined only for the first year as follows:
GEM report 2018;
Local Growth Dashboard 2019;
Econometric analysis to explain variations in entrepreneurial activity;
Econometric firm-level analysis of FDI spillovers;
Econometric firm-level analysis of relationship between R&D, innovation and productivity.
Responsive Analysis: Productivity in 2 sectors as selected by DfE
SOTA Reviews: 4 aligned to the research themes of (1) Entrepreneurship, (2) FDI, (3) Innovation and Economic Performance, (4) Regionally Balanced Economic Growth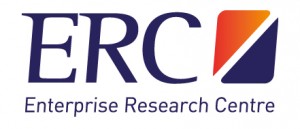 Local economic outlook for LEPs (BEIS, February 2019 – June 2019)
BEIS supported the development of a detailed database of local statistics which can be used by LEPs in England to support the development of Local Industrial Strategies. Working in partnership with Technopolis, which has previously been involved in Science and Innovation Audits data for BEIS, ERC is providing support with dashboard and innovation metrics.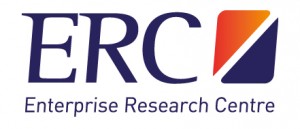 Mittelstand Mindset project (High Value Manufacturing Catapult, January 2019 – Autumn 2019)
German Mittelstand firms have been widely admired for their ability to establish positions of global market leadership in very narrow market segments. These 'hidden champions' provide stable employment and value creation and play a key role in sustaining and developing competitive supply chains. Like all firms, however, Mittelstand firms face increasing pressure from digitisation – Industry 4.0 – this project is exploring how Mittelstand firms in the UK and Germany view the challenges of Industry 4.0, and the actions they are taking to embrace the opportunities Industry 4.0 presents. The project outputs will support the development of intervention which might enable more effective business support. The project comprises a survey of digital responses by comparable firms in the UK and Germany with a focus on SMEs in the automotive sector. The aim would be to launch a report 'The Mittelstand Mindset in the Digital Age' (working title) in June 2019.  The project is being  undertaken by the Enterprise Research Centre in collaboration with IfM Bonn the German national SME research centre.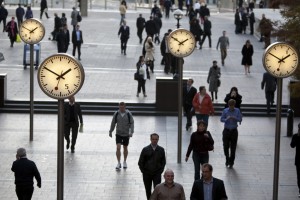 Analysis and Benchmarking of Business High-Growth Performance in Scotland – (January 2019 – Completed Summer 2019)
This project for Scottish Enterprise explored urther the high-growth dynamics of Scotland's business base, benchmarking this against other regions of the UK and, where possible, other countries. The the project aimed to understand the level to which Scottish businesses achieve and then sustain levels of high-growth, ultimately reaching the definition of becoming a High-Growth Firms (HGFs) as defined by the OECD, and how this compares with elsewhere.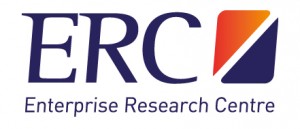 Business support in less favoured areas (FSB, November 2018 – December 2018)
This short project focussed on the production of a joint report with the Federation of Small Businesses to investigate the uptake and value of support in less favoured areas of England. ERC undertook a new analysis of the Longitudinal Small Business Survey identifying contrasts between business performance and strategies in LFAs and other parts of England. A joint report was published in November 2018[1]. The key findings were as follows:
Ownership: Small businesses in LFAs reported significantly lower turnover growth than firms in other parts of the UK in 2017 (0.7% compared to 3.2% in other areas). Small businesses in LFAs are more likely to be owned by members of ethnic minorities than those elsewhere (4.7% compared to 1.7% in other areas) but are less likely to be family-owned (64.4% compared to 69.8% in other areas). •
Ambition: Ambition is very similar between firms in LFAs and those in other parts of the UK. In both areas around 20 per cent aim to 'grow a national or international business' compared to around 75 per cent who are more focussed on 'keeping the business similar to how it operates now'. The aspiration for rapid growth and exit is significantly stronger in LFAs than elsewhere in the UK. Owner-managers in LFAs are also significantly more likely to aim to 'become a successful business leader in their community'.
Challenges: In some areas the business challenges facing firms in the LFAs closely reflect those in other parts of the UK, such as competition issues, regulation, taxation and VAT. However, in other areas there are statistically significant differences. A range of cost-based items relating to the National Living Wage, workplace pensions and premises costs were more commonly cited as barriers by firms in the LFAs. This is more of an issue as they are more likely to employ people on lower pay with tight margins. This was reflected in a lower proportion of profitable firms in the LFAs than in other parts of the UK. •
Support: Business support in a range of areas, from access to finance to business basics, is patchy across England, with some LEPs delivering better services than others. Although private sector providers attempt to fill this gap, and FSB has worked with the National Enterprise Network to address this, the lack of professional services in local LFAs can result in ad hoc private support.
[1] See  https://www.fsb.org.uk/docs/default-source/fsb-org-uk/fsb-sharing-prosperity-report-final.pdf?sfvrsn=0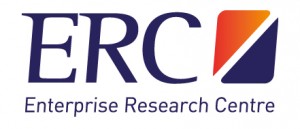 Assessing the drivers of productivity change in the six UK sectors (Centre for Progressive Policy, November 2018 – April 2019)
Interest in developing a more detailed understanding of the determinants of productivity change is driven by the persistence of weak aggregate productivity in the UK. To date analysis has described rather than solved the 'Productivity Puzzle' perhaps due to a rather narrow focus on structural factors and a failure to reflect markets' structure and competitiveness. Here, adopting an in-depth quantitative and qualitative approach we aim to build a rich picture of how firm-level decisions on investment and resource allocation interact with competitive pressures to shape productivity growth.
A group of six sectors have been identified as the focus of this study, each of which have experienced a significant change in the growth of their value-added per capita since the financial crisis. The chosen sectors are a mix of manufacturing and service sectors and reflect a number of the priorities highlighted in the government's 2018 industrial strategy. The study is primarily qualitative, involving discussions with leading businesses, industry lead bodies and sectoral experts. The focus of the project is on four main research questions: on four main research questions:
What has happened to sectoral productivity over the period since the recession? Is this pattern common to all sub-sectors, firm types and sizebands?
What has driven sectoral productivity trends over the post-recession period? How important have firm-level efficiencies been? Have trends in market competition or regulation been important? Have new entrants or exits been important productivity drivers?
Is there a regional dimension to these productivity trends? To what extent is this related to the type of activity which is located in each region?
What implications does this pattern have for potential policy 

interventions at both the firm level and economy wide in the UK?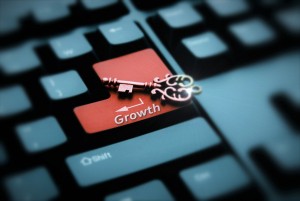 Cavendish Micro-Business Productivity Boost Project – (November 2018- Spring 2020)
This project involves a trial to enable micro-businesses to embed effective productivity focused business practices at an early stage. The questions explored through the trial are: Can early-stage micro-businesses that are both willing and able to increase productivity be identified? And, are the interventions effective? The trial will focus on increasing the adoption of modern business practices, including leadership and management capabilities, with SMEs with less than 10 employees who have been in business for less than three years.
The Enterprise Research Centre will be undertaking the evaluation of the trial. This will be undertaken through a combination of qualitative and quantitative methods, using randomised controlled trial methodology. The objective of the evaluation will be to evaluate the (short term) outcomes of the provision of additional, productivity-focused business support amongst micro-businesses (1-9 employees), focusing on businesses involved in the 'Start and Grow Programme' (S&G). It will also set in place an approach for following up the businesses after the end of the trial to undertaken longer term evaluation of impact. The research carried out by the ERC team will involve the following:
Advise on measures to be used in the baseline productivity assessments to be carried out with the firms in the trial.
Design a telephone survey to be undertaken with all firms to assess the impact of business support on productivity.
Undertake analysis of the survey results.
Undertake follow-up qualitative work with 30 firms involved in the trial.
Produce a final report detailing the outcome of the trial, lessons learnt and methods for future ongoing evaluation.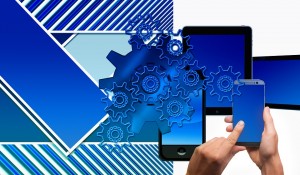 Evaluation Framework for EMEA Small Business Initiatives (Phase 1: September 2018 – Autumn 2019)
Small businesses are key drivers of economic mobility. They create jobs and strengthen local economies. However, starting and growing a small business can present greater challenges to entrepreneurs from underserved and marginalized communities. Since 2016, the JPMorgan Chase Foundation (JPMCF) has committed philanthropic resources to Small Business Forward EMEA, an initiative to assist around 10,000 small businesses in London, Paris, Frankfurt, Johannesburg, Madrid, Stockholm, Istanbul, Warsaw, Brussels, Amsterdam and Luxembourg. ERC has been commissioned to develop a comprehensive and robust framework to both profile and monitor the performance and wider impact of the entrepreneurs supported through SBF EMEA in a range of different contexts. The project also identifies a framework, resources and tools which will help track and evaluate the impact of future philanthropic commitment.
This project is led by Mark Hart.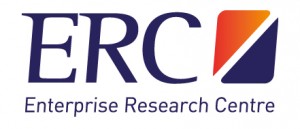 Evaluation of Scottish Account Management – Scottish Enterprise/Scottish Government, (January 2018, completed Spring 2019)
This  econometric study by the Enterprise Research Centre (ERC) for Scottish Enterprise (SE) and Highlands and Islands Enterprise (HIE)  provided an economic assessment and evaluation of SE and Highland and Island Enterprise's (HIE) Account Management (AM) support to companies in the period 2012-2017. A report has been provided to Scottish Enterprise outlining the positive productivity effects of support.
Scottish Enterprise Account Managed Clients. Wave 1 (October 2017 – February 2018)
Scottish Enterprise (SE) commissioned the ERC to undertake an econometric economic assessment and evaluation of SE and Highland and Island Enterprise's (HIE) Account Management (AM) support to companies in the period 2012-2016.  The aim of the Account Management service is to generate additional economic impact by supporting companies with high levels of growth ambition achieve their growth aspirations.  This 4-month assignment will consider 4,400 companies in the SE portfolio and around 700 in the HIE portfolio that have been supported by AM support.
This study is not just about analysing growth and productivity performance as SE has indicated that an analysis of the drivers that have influenced growth and productivity performance and the extent to which these drivers have contributed to growth is also required for both AM and non-AM companies.  Drivers such as investment, innovation, skills, internationalisation, ownership, competition and public sector support should be considered where possible for the analysis and they should be regarded as interdependent components.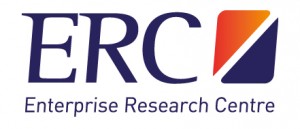 Evaluation of the High Value Manufacturing Catapult Project (Innovate UK, January 2018-June 2020)
ERC is undertaking an element of this SQW-led evaluation which aims to provide the evaluation aims to provide a holistic view of the impact of the HVMC on UK firms. The ERC element of the study involves matching client lists from the HVMC with the Business Structure Database. ERC has completed the data matching and has supplied a profile of the HVMC client base. The next phase of the project for ERC will take place in 2020 and focus on an assessment….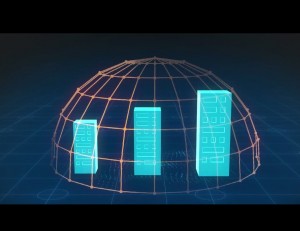 Building resilient businesses among under-represented groups – JP Morgan –  (October 2017 – December 2019)
The ERC is leading a 2-year European study on SME resilience, supported by the JPMorgan Chase Foundation. This is a landmark project that is focusing on the resilience of new and small firms and early-stage entrepreneurs in underrepresented communities. The study involves research in five EU economies (UK, Germany, France, Spain and Italy), with research being undertaken in key cities in each of these countries (London, Paris, Frankfurt, Milan and Madrid). The study is exploring the specific challenges (and potential opportunities) facing business leaders from underrepresented groups. The aim of the research is to provide a detailed understanding of these challenges and how they vary across different groups of business owners, and to identify tailored tools and interventions that can help to build more resilient businesses.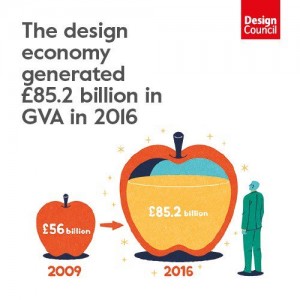 The Design Economy – Design Council (January 2018-April 2018) 
ERC was commissioned by the Design Council to provide an up-to-date and comprehensive overview of the state of the design economy in the UK with the following set of objectives:
An updated economic assessment of the contribution of design to the UK
An analysis of the scale and scope of the design economy
Evidence of the impact of design across the UK
Evidence on the contribution design does and could make to the UK's international standing
The study, which is now complete, extended the former (static) analysis to include some trends analysis and basic econometric modelling as well as innovative work on clusters which are not constrained by administrative geographies. The report was launched by Greg Clark at the Northern Powerhouse Summit event in Newcastle held on 5th July. A copy of the Executive Summary and the full report is available here

Global Entrepreneurship Monitor UK Project
The Global Entrepreneurship Monitor is the largest single study of entrepreneurial activity in the world.
The Global Entrepreneurship Monitor (GEM) is a not-for-profit academic research consortium that aims at making high quality information on global entrepreneurial activity readily available to as wide an audience as possible.  The GEM research programme is an annual assessment of the national level of entrepreneurial activity. Based on a harmonized assessment of the level of national entrepreneurial activity for all participating countries, the research involves exploration of the role of entrepreneurship in national economic growth. Systematic differences continue, with few highly entrepreneurial countries reflecting low economic growth. There is, further, a wealth of national features and characteristics associated with entrepreneurial activity.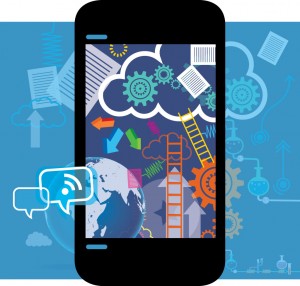 Micro-business Britain. (November 2017 – Completed Summer  2018)
ERC has undertaken the most detailed investigation of the UK's micro-businesses, their growth potential and challenges. Central to the project was a large-scale international survey  of micro-firms (covering nearly 10,000 firms)  which will provide place-based data to identify specific challenges these micro-businesses face in terms of growth and raising productivity.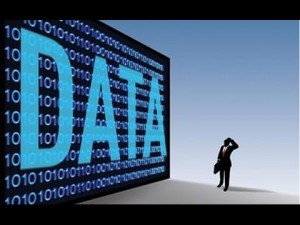 SME Finance Monitor linking Project. ( January – June 2016)
The SME Finance Monitor (SMEFM) undertaken by BDRC-Continental provides quarterly snapshot data on SME sentiment around past and future financing needs, the experience of SMEs that applied for external finance, and what (if anything) stopped those who did not apply from doing so. It also provides data on the extent to which SMEs are aware of the various forms of support available to them when accessing finance.
ERC worked in partnership with BVA BDRC to link the SME Finance Monitor data to the Inter Departmental Business Register (IDBR) in order to add significantly to the explanatory power of the survey data.
Matching datasets allows businesses' attitudes, behaviours and experiences of seeking finance at the time of being interviewed for the SME Finance Monitor to be related to their future (and past) performance (annual employment and turnover). For example, it could produce reliable answers to a series of 'what happened next' type questions, such as:
What were the characteristics and experiences of 'happy non-seekers' and would-be seekers of finance – both for the year before they were interviewed and looking forward?
What happened to businesses planning to apply for external finance – and how did those that did apply/did not apply subsequently perform?
How do 'Permanent non-Borrowers' perform in comparison to borrowers?
How does access to finance and performance of businesses planning to grow differ from those without such ambition?
Led by Mark Hart and Karen Bonner, this project provided an initial analysis of some of these issues and created a data resource which can be used by other approved researchers.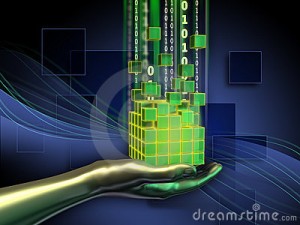 Secondary Analysis of the Longitudinal Small Business Survey (BIS) (April 2016-17)
ERC – in partnership with BMG research – was awarded this BIS funded project related to the Secondary Analysis of the Longitudinal Small Business Survey. This project will run till April 2017 and  involves three main elements:
Provide survey and descriptive reports on the second wave of the LSBS. BMG will lead on this element of the project.
Conducting some secondary analysis of the second wave of the LSBS survey designed to explore aspects of SME growth and its drivers. ERC lead
Run a small grant competition on behalf of BIS for secondary analysis of the first wave of the LSBS. This has recently been launched through the LSBS user group.
From capabilities to innovation and productivity: How do professional services create value from their human resources?                   (December to March 2016)
Professional services – accountancy, architecture, legal services, IT services and specialist design – play an important role both in generating value directly but also in enabling value creation in other sectors. Enhancing these sectors ability to create value therefore has a significant two-fold benefit. This project led by Stephen Roper and Jim Love explored main three questions:
How do the professional services develop their human resources capabilities to deliver value to current and potentially new customers?
How do they organise staff to maximise creativity and productivity? This focuses on team-working, knowledge sharing, open innovation.
How is best practice distributed across the sectors? What are the lessons within and between sectors? This has implications for strategy and potentially for skills and HR policy.
The project comprised an in-depth survey and analysis of around 900 firms in the five target sectors focussing on HR recruitment and development and high performance work practices and their role in generating innovation and productivity.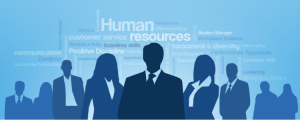 Human resources and growth (April 2015 to Jan 2016)  
This project led by Mark Hart with Karen Bonner linked the UKCES Employer Skills Survey (2011) to the longitudinal Business Structures Database with the objective of relating HR strategies to subsequent growth. This was a new data match will yield new insights into this relationship. Initial results from this project should be available by end-October 2015.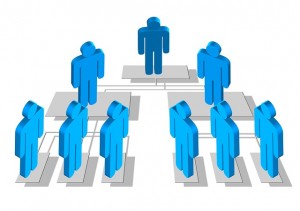 Human resources and sustained growth (April 2015 to Jan 2016)  
This project led originally by James Hayton and then Nicos Nicolaou and Oksana Koryak involved a face-to-face follow-up of a group of around 30 firms which had sustained growth and development over the 1998-2013 period. Interviews focussed on the role of HR practices and leadership in sustaining growth in each firm.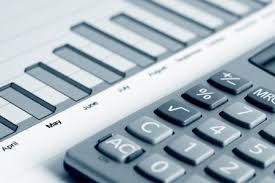 Evaluating the effect of Account Management of Scottish firms (July to November 2015)
Led by Mark Hart, Stephen Roper, Mark Hart and Karen Bonner this research was designed to produce a report to Scottish Enterprise which will assess the growth and productivity performance of account managed companies since 1998 and identify the added value of the account management approach. This has involved matching longitudinal data from the Business Structures Database with the list of account managed businesses in Scotland and comparing their performance to control groups.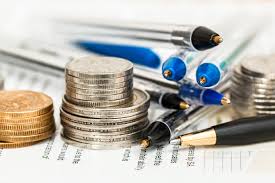 Assessment of the Performance of the Enterprise Finance Guarantee Scheme (July to September 2015)
Led by Mark Hart and Karen Bonner ERC undertook a descriptive analysis for the EFG for the British Business Bank as part of their strategic review of the EFG scheme. The ERC analysis was included in Annex B of the published report.

SME-university interaction ( April to July 2015)
Led by Stephen Roper, Nola Hewitt-Dundas and Karen Bonner this project undertaken for HEFCE used data from the Business Structures Database and the Higher Education Business Interaction Survey to profile levels of HE engagement activity across the UK. Analysis of the UKIS provided some new insight into the value of higher education engagement as part of the innovation activity of small and medium firms.

SME-university interaction ( January to April 2015)
Led by Stephen Roper and Karen Bonner (working with Nola Hewitt-Dundas, Queens) this project was funded by HEFCE. It provided a profile of SMEs in local areas in England. The aim was to provide an information resource for higher education institutions about the potential for developing links with local SMEs and the types of demands for services which might exist.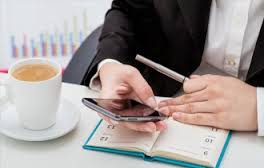 Sociology of Enterprise ( April  2014  – February 2015)
This project undertaken for BIS uses perspectives from social theory to examine the dispositions of entrepreneurs towards growth.
There are 3 broad identifiable categories of business owners: the growth-inclined, growth-ambivalent and the growth-resistant.
This qualitative research project, under the direction of Prof Mark Hart,  was undertaken by Nick Theodorakopoulos, , Gary Burke, Ute Stephan, (Enterprise Research Centre and Aston Business School) with researchers from Policy Research Group (Durham University) and Dr Sally Jones (Leeds University) .
One hundred in-depth personal interviews were undertaken with small business owners in early 2015. The findings show that there is a spectrum of dispositions towards growth among small business owners and these are influenced by demographics (gender, socio-economic status, etc.), family background, education, cultural norms and the scale and nature of international links. Dispositions shape the 'mind-sets' of business owners (i.e. how they think about growth) and these are associated with different levels of ambition and different business behaviours. Within the spectrum, there are 3 broad identifiable categories of business owners: the growth-inclined, growth-ambivalent and  growth-resistant. Businesses run by growth-inclined owners tend to perform better than those run by growth-ambivalent, and these in turn perform better than businesses run by growth-resistant owners.
Dispositions influence whether, and how, business owners use the capital (resources) available to them and in turn how this affects their business behaviour. For example, business owners disposed to growth are more likely to think and act strategically and more likely than others to engage in growth related behaviours such as innovation. Growth dispositions, therefore, affect actual business performance.
Innovation in legal services ( September to June 2015 )
Led by Stephen Roper and Jim Love this project is being undertaken for the Solicitors Regulation Authority and the Legal Services Board. Almost nothing is known about innovation in this sector and so the project aims to explore the extent and nature of innovation activity in Legal Services. Initial results from this project will be published in July 2015.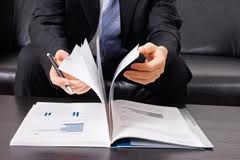 Do entrepreneurs have a mindset?
Dr Kevin Mole is advising Growth accelerator and Manchester Metropolitan University (MMU) as they use a mixed method approach to investigate the way leaders of high growth businesses think. Thirty high growth entrepreneurs explained their approach to growth and a survey of over 110 high growth companies provided the evidence. To find out more contact Kevin at Warwick Business School.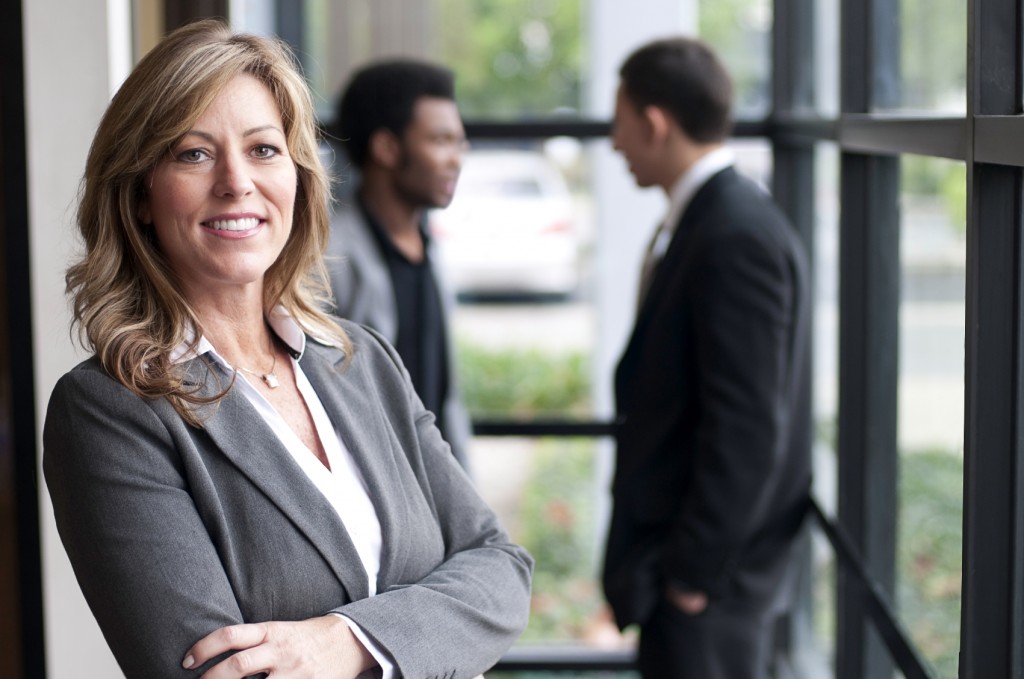 Management & Leadership Skills/Practices in SMEs (August 2013 to June 2014)
This project, for the Department for Innovation, Innovation and Skills (BIS), was led by Professor James Hayton with support from Professors Andy Lockett and Deniz Ucbasaran. The aims of the project were to expand knowledge of the nature and extent of deficiencies in leadership and management skills amongst UK SMEs  with the ultimate objectice being to develop a systematic approach for measuring leadership and management skills in SMEs and if possible, explore and develop a composite measure of management and leadership skills that can be used in further analysis.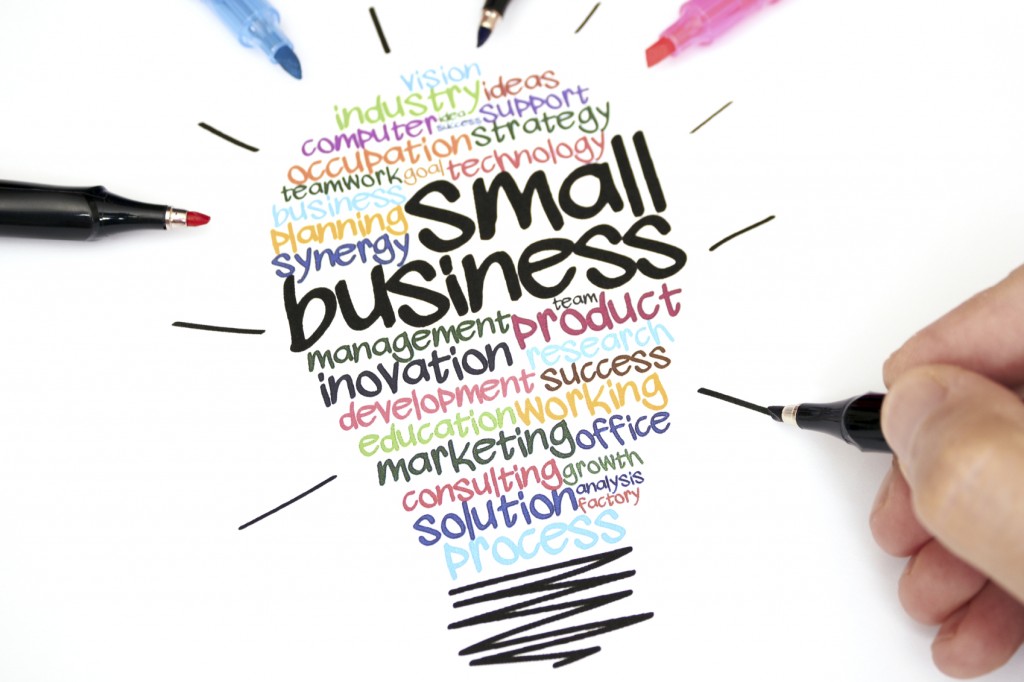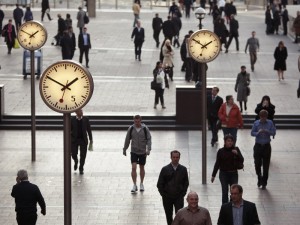 Business Clusters in the UK (May to August 2013)
This project for the Department for Innovation, Innovation and Skills (BIS) was completed by Dr Mike Anyadike-Danes with support from Karen Bonner, Cord-Christian Drews and Professor Mark Hart. The research provided an overview of industrial clusters in the UK and their spatial distribution. A report was submitted to BIS in August 2013. Find out More. Link to the Final Report.
We are able to offer a wide range of research and consultancy services in subject areas that relate to supporting SME Growth. If you would like to find out more about the work we do or how we can support you please email us.
Further information about recently commissioned projects are detailed below: