The UK's Entrepreneurs- Special FT Report
12 October 2017
---
ERC data and research has underpinned three articles published today in a special FT  report "The UK's Entrepreneurs" 
With contributions from Mart Hart, Deputy Director ERC, Aston Business School and featuring infographics from the UK Local Growth Dashboard the report looks at regional trends and how to survive the universal challenges faced by start-ups.
Which UK region is best for entrepreneurs? – Patricia Nilsson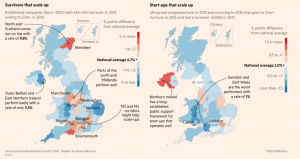 Number of UK start-ups rises to new record – Andy Bounds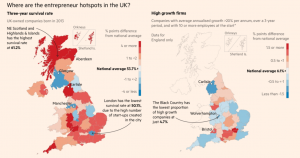 Teesside's entrepreneurial future driven by digital diversity – Patricia Nilsson
To see more press coverage for the Enterprise Research Centre please visit the ERC News Hub.