Over the past decade, we have seen a historic slowdown in productivity growth. While there is some cause for optimism based on the rapid adoption of tech during the pandemic, boosting productivity should still be the top priority for any government. After all, more than anything else, it is what determines wages and living standards…. Read more
News release – for immediate use 24 September 2020  Millions of early-stage entrepreneurs and limited company directors "thrown to the wolves" despite extensions to support schemes Chancellor Rishi Sunak's 'winter economy plan' still excludes millions of entrepreneurs and small business owners from support, the Enterprise Research Centre has warned. Key measures announced by Mr Sunak… Read more
BEIS have now published the latest 'LEP Outlook' report, which provides a comprehensive assessment of economic performance across all of the LEPs in England, based on data brought together by the ERC and Technopolis. The data is in the form of 83 indicators aligned to the foundations of the Industrial Strategy. The research consists of 3 main… Read more
 News release: 20 April 2020 New data shows a spike in limited companies going out of business – coupled with a big decline in new starts – has hit all regions and sectors since the start of March New data suggests the UK economy is facing a worrying "pincer movement" due to the coronavirus pandemic,… Read more
The 2020s are already shaping up to be a decade we won't forget and we're barely three months in. Coming on the back of a decade when researchers and policy makers have been focused on the post-financial crisis productivity puzzle, the impact on the global economy from the Covid-19 pandemic brings new challenges and uncertainties…. Read more
Education of consumers and minimising red tape is essential as the UK develops its own 'geographical indication' (GI) labelling system for traditional food products following Brexit, new research shows  The introduction of a new system for protecting unique British food products such as Cornish pasties and Melton Mowbray pork pies will depend on better educating… Read more
A new Enterprise Research Centre report has highlighted an enterprise divide among Northern Powerhouse regions across a range of growth metrics An 'East/West divide' has opened up when it comes to business start-ups and firm growth in the Northern Powerhouse area, new research has found. The Enterprise Research Centre's Northern Powerhouse Growth Dashboard found that in the… Read more
A new ERC report published today has highlighted an enterprise divide among Northern Powerhouse regions across a range of growth metrics. An 'East/West divide' has opened up when it comes to business start-ups and firm growth in the Northern Powerhouse area, new research has found. The  Northern Powerhouse Growth Dashboard found that in the most… Read more
Newly-elected MPs heading to Westminster, inboxes no doubt groaning with congratulatory messages and policy briefings, have a busy few weeks (and months) ahead. Moving forward with the first stage of getting Brexit done – the EU Withdrawal Bill – will consume much of parliament's time at the beginning of 2020. But then what? It's the… Read more
Number of new firms being started falls by 13% across the UK – with much sharper declines in many parts of England, Scotland and Northern Ireland Firms achieving sustained rapid growth and productivity gains remain a small minority 'Warning signs' highlight dangers for job creation from ongoing uncertainty around Brexit The number of new start-ups… Read more
● Number of new firms being started falls by 13% across the UK – with much sharper declines in many parts of England, Scotland and Northern Ireland ● Firms achieving sustained rapid growth and productivity gains remain a small minority ● 'Warning signs' highlight dangers for job creation from ongoing uncertainty around Brexit The number of new… Read more
Understanding small business dynamics is central to our work at the Enterprise Research Centre and once a year we gather at the Shard in London with 150 researchers, stakeholders, policy makers and small business owners to discuss and debate the state of the small business community. The sixth of these events was held at the… Read more
● Enterprise Research Centre report finds dampened growth across manufacturing firms, as new start-ups also drop by 10% overall and nearly 30% in the automotive sector ● Fewer firms achieving 'high growth' status – with key manufacturing regions falling behind ● ERC warns of a "breakdown in dynamism" as Brexit fears stalk the sector The… Read more
The sixth annual ERC State of Small Business Britain Conference takes place today at The Shard in London. The conference, which this year is being held in partnership with the Warwick Manufacturing Group (WMG), focuses on how we can strengthen key sectors of the UK economy. At the event we will present new comparative research… Read more
View video here Firm-level data hints at "canary in the mine" for UK's employment 'miracle' • Enterprise Research Centre study finds established firms are already shedding jobs, despite employment being buoyed by start-ups • 'Churn' in private sector saw 4.9m jobs created and destroyed last year • Strong employment figures may be "lulling policymakers into… Read more
• Enterprise Research Centre study shows higher numbers of fast-growing firms in a region can lead to net loss of jobs, especially in rural areas • But clusters of companies that combine job growth with productivity gains have a positive impact from 'spillover' effects • Policymakers need to be aware of trade-offs from promoting job… Read more
Proportion of early-stage entrepreneurs in Northern Ireland grows 75% in 15 years Meanwhile, established micro-businesses employ 20% of people, showing high rates of profitability and exporting Bad Brexit deal could "set the clock back" on enterprise, academics warn Brexit's risk to recent positive trends among Northern Ireland's entrepreneurs and micro-firms has been spelt out… Read more
Introduction
The returns to public and privately funded R&D. Which types of innovation (NTM, NTF, organisational strategic etc.) have the greatest productivity payoffs? How do these payoffs vary depending on whether the innovation was publicly or privately funded? Analysis of the UKIS and matched BSD and GtR.
---
---
| | |
| --- | --- |
| Keywords | Innovation research, Development, Funding |
| Theme | Innovation, management and leadership |
 Two-year project will learn lessons from 3,000 of Europe's most resilient firms to spread best practice  Focus on under-represented groups will seek to understand how entrepreneurs overcome barriers With 70% of European jobs in SMEs, study is seen as vital pre-Brexit to cushion economic fallout A new study on business resilience in five European countries will draw up… Read more
'Digital dividend' productivity boost for UK's micro firms • Biggest ever study of UK 'micro-businesses' (with 1-9 employees) shows big boosts to productivity from use of digital technologies • Doubling adoption could provide a 'digital dividend' boost to the economy worth £16.6bn • Research points way to boosting output of group of firms traditionally seen as 'drag' on… Read more
21st June 2018 • Firms in Northern Ireland and parts of the North of England show strong growth and productivity gains in latest annual study of SMEs • Coastal and rural areas display lower numbers of fast-growing firms, leaving them vulnerable to economic shock • Experts warn threat of more complex trading arrangements could undo recent success of… Read more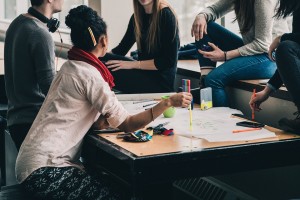 The Enterprise Research Centre has been commissioned by the UK Government to undertake a large scale survey of micro-firms (i.e. firms with 1-9 employees) which will provide data to identify the specific challenges these businesses face in terms of achieving growth and raising productivity.
The research will survey almost 10,000 businesses in the UK, Ireland and the US and is the largest micro-business study of its kind. Research will focus on firms trading for 3 years or more and exclude the self-employed (with no employees) and also exclude start-ups with little trading history and which are liable to particularly high failure rates. Telephone interviews will be conducted with a member of the leadership team of each randomly selected firm. This approach has been used extensively by the team in previous studies and provides high quality information within a tight timeframe.
Such a large sample size is necessary to ensure we can make robust comparisons between England, Scotland, Northern Ireland and Wales and inform both local 'place-based' policy and national initiatives around ambition, skills, innovation, internationalisation and scale-up. It will create a baseline against which future policy actions can be measured and, through data-linking, allow place-based policy impacts to be monitored and compared. Small (c. 1.5-2k) companion surveys in the US (in collaboration with Georgia Tech) and Ireland (in collaboration with University College, Cork) will provide benchmark information on ambition and growth intentions, supply chains and internationalisation. The databases created will be deposited – in an anonymised form – in the Economic and Social Research Council Data Archive (shortly to be UK Research and Innovation) and will, therefore, be available for use by both the research and policy communities.
The Research will gather detailed information on the enterprise and its leadership team and key areas of focus (reflecting the main concerns of the UK's proposed Industrial Strategy) will be:
Ambition – the strategic objectives of the firm in terms of growth, profitability, productivity etc.

Resilience – attitudes and strategies for dealing with future uncertainty

Market profile (buy side and sell side) – internationalisation, position in supply chains, public sector customers (procurement)

Performance – growth, profitability, productivity (value added per employee)

Innovation and diffusion – innovation activity (product/service, process), IP, links to science base, barriers

Training and skills – workforce, management and leadership skills

Finance – external finance – debt, equity, alternative finance; investment profile

E-business and digital adoption – digital profile of business, ITC access and use

Eco-system factors – competition, infrastructure, business networks and policy supports (LEPs, Growth Hubs), other sources of advice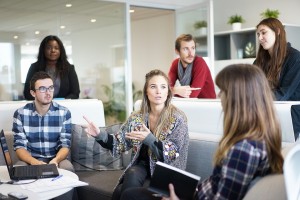 There will be two deliverables from the project:
Three country-specific survey databases which are usable by academics and policy analysts at local and national level;

A draft headline report (c. 20-30 pages) "Micro-business Britain" to be published in June 2018 providing an overview of key insights from the UK and international benchmark survey datasets.
Further statistical and econometric analysis will continue as part of the ERC's wider research programme using the "Micro-business Britain" data and data-matching.
The "Micro-business Britain" project will be led by Professor Stephen Roper (ERC) and Professor Mark Hart (ERC) and managed by Katherine Hathaway. Katherine is an experienced project manager and was until March 2016 a Deputy Director of ERC. Prior to working with ERC, Katherine was a Deputy Director in the Enterprise Directorate in BEIS.
• The Enterprise Research Centre has secured funding for three further years of rigorous research into SME growth and entrepreneurship The Enterprise Research Centre has secured funding for three further years of research on the state of entrepreneurship and SME growth in the UK. The ERC, a network of researchers with a core team based at Aston… Read more
As the tortuously complex process of the UK's departure from the EU takes another twist, Britain's economy presents us with a deceptively simple conundrum. Yes, we have had record headline jobs growth in recent years coupled with falling unemployment.  There are, however, widespread concerns about the quality of those jobs caused by the growing 'gig… Read more
The latest round of Brexit negotiations got off to a predictably bumpy start in the first few weeks after the summer break. Despite suggestions that Theresa May will use a speech in the Italian city of Florence this week to attempt to break the deadlock over the size of the so-called "divorce bill" of future… Read more
In the aftermath of the EU referendum, there is an even greater focus on the performance of the private sector and its ability to provide jobs and wealth creating opportunities across all parts of the UK – especially at the local level – as the UK prepares for Brexit. ERC Deputy Director Mark Hart author… Read more
As he stood at the Dispatch Box on November 23rd, Chancellor Philip Hammond laid bare to Parliament a problem that has been vexing economists since the 2008 crash. The UK, he intoned, has a truly dreadful productivity rate. To illustrate the point, he told MPs gathered for the Autumn Statement that the average UK worker… Read more
Donald Trump's victory in the presidential election could have consequences for the thousands of UK small and medium-sized businesses, especially as the US is the UK's biggest export destination. During the campaign Trump made some remarks he may regret come January, but the general policy stance in terms of trade and industry is relatively clear:… Read more
The impact of migration on the UK jobs market was a major theme of the Brexit debate. The effects of migration, despite their oversimplification in that debate, are, complex. Migrants may have taken jobs that would otherwise have gone to long-term UK residents and as a consequence helped create a climate of distrust in many… Read more
Whether you regard today as a 'new dawn' or a 'national tragedy' short-term economic uncertainty is on the cards for us all. This is perhaps today's only certainty. How effectively the UK can manage this uncertainty and then capitalise on the opportunities of life outside the EU will be crucial for future growth. In the… Read more
News release NOT FOR PUBLICATION OR BROADCAST UNTIL 00.01 ON FRIDAY, 19 FEBRUARY 2016 19 February 2016 Number of high growth firms – seen as indicator of economic health – reaches nearly 12,000, highest level since the dotcom boom. The number of companies achieving high growth in the nations and regions of the UK is rising more than… Read more
News release NOVEMBER 16TH 2015 UK productivity to be boosted by increasing exporting and innovation among small and medium sized firms. Britain's productivity is falling behind other economies because it is slower to turn ambitious smaller firms into exporters of innovative new products and services, according to a new report. With more support, it is estimated that up… Read more