Over the past decade, we have seen a historic slowdown in productivity growth. While there is some cause for optimism based on the rapid adoption of tech during the pandemic, boosting productivity should still be the top priority for any government. After all, more than anything else, it is what determines wages and living standards…. Read more
The National Innovation Centre for Rural Enterprise (NICRE) is asking rural and farming businesses in the North East, South West and Midlands how they are dealing with COVID-19 to explore the lesser-known area of rural resilience. There is little research about how small firms in rural areas manage crises and how they recover so NICRE… Read more
2020 was a terrible year for UK trade. Overall, UK exports in goods contracted by almost 15%, down by £54.5 bln[i] in the twelve-month period, this is even worse than the contraction seen in the UK economy as a whole, which was just under 10% in GDP terms. [ii] Furthermore, the early 2021 bilateral trade… Read more
The dire consequences of the COVID-19 pandemic on many firms across the UK continue with depressing implications for employment and future prosperity. The government has invested heavily in supporting businesses through the furlough scheme, loan schemes and rate relief. The strengths and limitations of these measures have been widely covered in the media, but less… Read more
Ask anyone working with small business owners and they will tell you great stories of how mentoring and training can transform people and their businesses. Each of these stories is important in its own right. In terms of policy, however, this type of anecdotal evidence is of little value in terms of justifying public investments… Read more
New study challenges assumption that most productive firms will drive future productivity gains Inspirational leadership shown to boost productivity in firms of all sizes and sectors, even those starting with low levels Research provides evidence to support recent public investment in 'soft skills' training for business leaders New research from the Enterprise Research Centre suggests… Read more
In recent years, we have heard much of the 'frontier firms' – those at the top end of the productivity scale, leaping further ahead of other firms – the hares and the tortoises, if you will. But our recent research, examining Companies House data for more than 17,000 firms across 12 sectors, suggests that small and… Read more
For a long time, the UK has produced many firms that perform poorly yet manage to survive. Various descriptions of these firms have been used. In recent debates about productivity for example they have been referred to as 'the long tail' of underperforming businesses. Shortening the long tail has been identified as a policy priority… Read more
Lorry drivers on tight schedules. Pet owners demanding more from their vets. Sales and service staff working from home with little access to office support. Archaeologists staying in hotels as a way of life. Hospitality staff working longer than contracted hours to make ends meet. Short-term contracts restricting access to finance. Ex-Army personnel with PTSD… Read more
Bouncing back from the Covid-19 crisis: reflections on mental health and resilience Firms that survive adversity often have the abilities, characteristics and actions of their employees to thank. As many reflected during Mental Health Awareness Week last week, it is worth remembering that the current crisis will undoubtedly have impacted upon the mental health of… Read more
A new report funded through the Midlands Engine Mental Health and Productivity Pilot (MHPP) finds that firms impacted by mental health sickness absence suffered a 25% hit to their productivity Bosses surveyed cited remote working and job insecurity as risk factors – but many unsure where to turn for advice on boosting staff wellbeing… Read more
As in the UK, significant parts of small and medium-sized enterprises (SMEs) in Germany are affected by the corona virus pandemic. In this difficult economic situation, the Federal Government in Germany has sent a very positive signal with its comprehensive support measures targeted not only at large corporations, but also at medium-sized, small and micro… Read more
It took less than a week following the Chancellor's Budget the package to feel woefully insubstantial given COVID-19 developments and the impact on the economy, businesses and jobs. As expected, he was on his feet again this week with a much bigger suite of measures aimed at supporting businesses with costs and cashflow. "Whatever it… Read more
The 2020s are already shaping up to be a decade we won't forget and we're barely three months in. Coming on the back of a decade when researchers and policy makers have been focused on the post-financial crisis productivity puzzle, the impact on the global economy from the Covid-19 pandemic brings new challenges and uncertainties…. Read more
What do Cornish Pasties and Melton Mowbray Pork Pies have in common? Well, neither appeal to vegetarians for sure but they share more than their meaty ingredients. Both are also protected food names covered by European legislation on Geographical Indications of Origin (or GIs). This means that just as Champagne can currently only be produced… Read more
A new ERC report published today has highlighted an enterprise divide among Northern Powerhouse regions across a range of growth metrics. An 'East/West divide' has opened up when it comes to business start-ups and firm growth in the Northern Powerhouse area, new research has found. The  Northern Powerhouse Growth Dashboard found that in the most… Read more
Introduction
A fresh look at the role of local, regional and broader eco-system factors in supporting innovation and exporting, growth and productivity. What aspects of local business eco-systems are most influential in shaping the innovation and exporting activities of firms of different types? How do these interact with firms' internal capabilities?
We will also consider the interaction between innovation and exporting and any feedback between the two influences building on Harris and Moffat (2011)? Methodological issues arise here, as in the competition and local growth project, relating to the definition of 'local' and also issues around causality.
The LEP outlook data provides a rich set of local eco-system indicators both for the most recent period and historically covering factors generally considered as productivity drivers (e.g. skills, R&D investment, capital investment) and some more novel factors such as local amenity and emissions. Use this data along with individual establishment level data from the UK innovation survey (which also covers exporting and productivity). Inter alia this will provide a test of the linkage between the LEP Outlook metrics and key performance indicators.
---
| | |
| --- | --- |
| Keywords | Innovation, productivity, exporting |
| Theme | Innovation, productivity and performance |
| Project Director | Stephen Roper |
Introduction
Significant progress has been made in recent years in measuring firms' intangible investments and their productivity effects. However, measures of the diffusion and implementation of digital technology practices across populations of firms are much less well developed and often provide only a partial view of the process of pre-adoption, adoption and implementation. This means it is difficult to benchmark or calibrate the impact of policy initiatives, such as Made Smarter or other similar measures, designed to promote digital take up and implementation.
Taking its inspiration from multi-dimensional models of high-performance work practices (HPWP) developed in the HR literature and the management practices literature this project aims to develop a suite of diffusion indicators and pilot test their links to firm level productivity. The focus here will be on (a) developing usable metrics (b) examining their distribution and relationship to key firm characteristics such as age, sector and size and (c) relating these to productivity.
The outcome should be three measurement scales for 'digital readiness', 'digital adoption level' and 'digital implementation' of proven reliability which can be used in other studies and policy analysis.
---
| | |
| --- | --- |
| Keywords | Productivity, difussion , implementation |
| Theme | Innovation , Productivity and performance |
| Project Director | Lee Hopley |
Equipping under-represented SME leaders with the skills and resources to identify and plan for key future risks will not only improve their firms' resilience – it will also deliver ongoing wider economic benefits. These are some of the takeaways from our latest research report, supported by the JPMorgan Chase Foundation – Building resilience in under-represented… Read more
Newly-elected MPs heading to Westminster, inboxes no doubt groaning with congratulatory messages and policy briefings, have a busy few weeks (and months) ahead. Moving forward with the first stage of getting Brexit done – the EU Withdrawal Bill – will consume much of parliament's time at the beginning of 2020. But then what? It's the… Read more
Although productivity growth across the developed world has fallen, the data is clear that productivity in the UK is lagging other industrialised countries. One of the challenges with policy development to improve productivity is that there needs to be some consensus as to what the underlying issues are. But for the UK there is currently… Read more
Raising productivity is often cited as one of the UK's most important economic challenges. On the surface of it, improving productivity sounds like a pretty straightforward idea to grasp. It's about economies, workplaces and people being more efficient, increasing the volume of goods created in relation to the inputs used to produce them. But in… Read more
● Enterprise Research Centre report finds dampened growth across manufacturing firms, as new start-ups also drop by 10% overall and nearly 30% in the automotive sector ● Fewer firms achieving 'high growth' status – with key manufacturing regions falling behind ● ERC warns of a "breakdown in dynamism" as Brexit fears stalk the sector The… Read more
The sixth annual ERC State of Small Business Britain Conference takes place today at The Shard in London. The conference, which this year is being held in partnership with the Warwick Manufacturing Group (WMG), focuses on how we can strengthen key sectors of the UK economy. At the event we will present new comparative research… Read more
Innovation and productivity: How strong is the connection? 'Innovation' is a much used (and abused) term employed to describe everything from flea collars for dogs[1] to electric cars. As a result, measuring innovation can be tricky, particularly in service sectors where firms' relationships to customers are often individual and bespoke. Fortunately, the kind people at… Read more
Growth in the UK is slowing down as business investment declines amid Brexit uncertainty. Jobs growth too seems to be slowing particularly in scaling firms. As always, however, the UK's entrepreneurial small-and-medium firms (SMEs) will play a key role in restoring future growth. But how should we 'do' entrepreneurship in the future? A recent research… Read more
We know that the UK has a 'long-tail' of low productivity firms. The ability of these firms to increase their productivity has become a considerable concern for policymakers and is the subject of the Government's soon to be published Business Productivity Review.  It is now recognised that one of the keys to raising productivity within… Read more
• Enterprise Research Centre study shows higher numbers of fast-growing firms in a region can lead to net loss of jobs, especially in rural areas • But clusters of companies that combine job growth with productivity gains have a positive impact from 'spillover' effects • Policymakers need to be aware of trade-offs from promoting job… Read more
What are the most productive SMEs doing right?
Data analysis to identify sectoral distributions of productivity performance and those firms which have significantly improved performance.
What are the correlates of this?
A mixed methods study drawing on BSD data to map productivity distributions and business interviews to identify diffusion potential
| | |
| --- | --- |
| Keywords | |
| Theme | Diffusion and productivity upgrading |
Introduction
We aim to explore three questions:
What explains productivity differences between local areas?
Is this due to sectoral composition; firm size -distribution or differently shaped productivity distributions?
Here, using data from the BSD, we will compare at productivity at the: 10%; 25%; 50 %; 75%; and 90%; points of the distribution for LEP areas allowing for sectoral and firm size effects.
---
---
| | |
| --- | --- |
| Keywords | Productivity, Local Growth, Sector |
| Theme | Diffusion and productivity upgrading , productivity and performance |
Building better business health: what can we learn from public health campaigns? The continuing productivity gap between the UK and its international competitors has focussed attention on the competitiveness of UK firms. So how can we boost the health and vitality of UK businesses? Or, more accurately, how can we encourage businesses themselves to take… Read more
 Two-year project will learn lessons from 3,000 of Europe's most resilient firms to spread best practice  Focus on under-represented groups will seek to understand how entrepreneurs overcome barriers With 70% of European jobs in SMEs, study is seen as vital pre-Brexit to cushion economic fallout A new study on business resilience in five European countries will draw up… Read more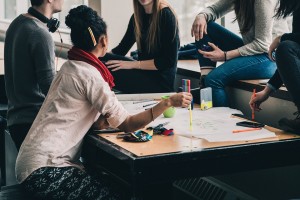 The Enterprise Research Centre has been commissioned by the UK Government to undertake a large scale survey of micro-firms (i.e. firms with 1-9 employees) which will provide data to identify the specific challenges these businesses face in terms of achieving growth and raising productivity.
The research will survey almost 10,000 businesses in the UK, Ireland and the US and is the largest micro-business study of its kind. Research will focus on firms trading for 3 years or more and exclude the self-employed (with no employees) and also exclude start-ups with little trading history and which are liable to particularly high failure rates. Telephone interviews will be conducted with a member of the leadership team of each randomly selected firm. This approach has been used extensively by the team in previous studies and provides high quality information within a tight timeframe.
Such a large sample size is necessary to ensure we can make robust comparisons between England, Scotland, Northern Ireland and Wales and inform both local 'place-based' policy and national initiatives around ambition, skills, innovation, internationalisation and scale-up. It will create a baseline against which future policy actions can be measured and, through data-linking, allow place-based policy impacts to be monitored and compared. Small (c. 1.5-2k) companion surveys in the US (in collaboration with Georgia Tech) and Ireland (in collaboration with University College, Cork) will provide benchmark information on ambition and growth intentions, supply chains and internationalisation. The databases created will be deposited – in an anonymised form – in the Economic and Social Research Council Data Archive (shortly to be UK Research and Innovation) and will, therefore, be available for use by both the research and policy communities.
The Research will gather detailed information on the enterprise and its leadership team and key areas of focus (reflecting the main concerns of the UK's proposed Industrial Strategy) will be:
Ambition – the strategic objectives of the firm in terms of growth, profitability, productivity etc.

Resilience – attitudes and strategies for dealing with future uncertainty

Market profile (buy side and sell side) – internationalisation, position in supply chains, public sector customers (procurement)

Performance – growth, profitability, productivity (value added per employee)

Innovation and diffusion – innovation activity (product/service, process), IP, links to science base, barriers

Training and skills – workforce, management and leadership skills

Finance – external finance – debt, equity, alternative finance; investment profile

E-business and digital adoption – digital profile of business, ITC access and use

Eco-system factors – competition, infrastructure, business networks and policy supports (LEPs, Growth Hubs), other sources of advice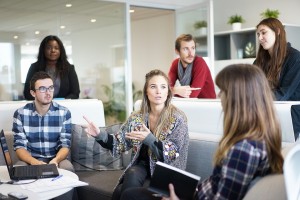 There will be two deliverables from the project:
Three country-specific survey databases which are usable by academics and policy analysts at local and national level;

A draft headline report (c. 20-30 pages) "Micro-business Britain" to be published in June 2018 providing an overview of key insights from the UK and international benchmark survey datasets.
Further statistical and econometric analysis will continue as part of the ERC's wider research programme using the "Micro-business Britain" data and data-matching.
The "Micro-business Britain" project will be led by Professor Stephen Roper (ERC) and Professor Mark Hart (ERC) and managed by Katherine Hathaway. Katherine is an experienced project manager and was until March 2016 a Deputy Director of ERC. Prior to working with ERC, Katherine was a Deputy Director in the Enterprise Directorate in BEIS.
ONS figures published this week suggest that the UK spent 1.67 per cent of GDP on R&D in 2016 ranking the UK 11th in the EU. These latest figures put the UK well adrift of the ambitious target of 2.4 per cent R&D spending spelt out in the Industrial Strategy. So, is the 2.4 per… Read more