The ERC is the UK's leading centre of excellence for research into the growth, innovation and productivity of small and medium-sized enterprises (SMEs). Our research helps shape better policies and practices that enable SMEs to thrive.

The latest ERC Research Showcase event took place on 20th January at WBS at The Shard in London. As usual we had a busy and varied agenda, with the ERC team reporting on a selection of the research projects being undertaken at the Centre. In the morning we covered a range of topics including: The links… Read more
Latest report by the ERC is the result of a two year, five-country study into small business resilience with a particular focus on firms with female and ethnic minority leaders. The overarching aim of the research was to deliver insight into what makes small businesses resilient and thus more able to survive crises. We also… Read more

Equipping under-represented SME leaders with the skills and resources to identify and plan for key future risks will not only improve their firms' resilience – it will also deliver ongoing wider economic benefits. These are some of the takeaways from our latest research report, supported by the JPMorgan Chase Foundation – Building resilience in under-represented… Read more

Newly-elected MPs heading to Westminster, inboxes no doubt groaning with congratulatory messages and policy briefings, have a busy few weeks (and months) ahead. Moving forward with the first stage of getting Brexit done – the EU Withdrawal Bill – will consume much of parliament's time at the beginning of 2020. But then what? It's the… Read more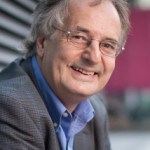 It was with great sadness that we heard this week about the passing of Professor Mike Wright, Imperial College. Mike was a founder director of the Enterprise Research Centre in 2013 and worked closely with ERC staff until very recently. Mike was a gifted and highly productive researcher and a valued colleague. He will be… Read more

New report published today Our new report with the Centre for Progressive Policy uses insights from more than 80 industry insiders across 6 sectors to highlight the disconnect in understanding between policymakers & firms themselves. Alongside the report read the blog written by Thomas Aubrey of the CPP.
Watch our Latest Videos here
Professor Mark Hart warns of coronavirus impact on Birmingham firms and jobs
Brexit uncertainty hitting firm growth across UK
Job Creation and Destruction in the UK 1998-2018
Contact
Enterprise Research Centre
Warwick Business School
University of Warwick
Coventry CV4 7AL
Enterprise Research Centre
Aston Business School
Aston University
Birmingham B4 7ET
0121 204 5392
[email protected]
Scroll to top