The ERC is the UK's leading centre of excellence for research into the growth, innovation and productivity of small and medium-sized enterprises (SMEs). Our research helps shape better policies and practices that enable SMEs to thrive.

Newly-elected MPs heading to Westminster, inboxes no doubt groaning with congratulatory messages and policy briefings, have a busy few weeks (and months) ahead. Moving forward with the first stage of getting Brexit done – the EU Withdrawal Bill – will consume much of parliament's time at the beginning of 2020. But then what? It's the… Read more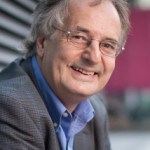 It was with great sadness that we heard this week about the passing of Professor Mike Wright, Imperial College. Mike was a founder director of the Enterprise Research Centre in 2013 and worked closely with ERC staff until very recently. Mike was a gifted and highly productive researcher and a valued colleague. He will be… Read more

New report published today Our new report with the Centre for Progressive Policy uses insights from more than 80 industry insiders across 6 sectors to highlight the disconnect in understanding between policymakers & firms themselves. Alongside the report read the blog written by Thomas Aubrey of the CPP.

Raising productivity is often cited as one of the UK's most important economic challenges. On the surface of it, improving productivity sounds like a pretty straightforward idea to grasp. It's about economies, workplaces and people being more efficient, increasing the volume of goods created in relation to the inputs used to produce them. But in… Read more

On September 23rd ERC headed to Glasgow to run a workshop on all things small business, growth and productivity. The day was coordinated by Scottish Enterprise and brought in key agencies and partners in Scotland with a stake in the performance of the small business community and those who support it directly through policy delivery,… Read more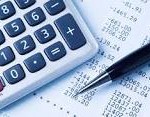 This week saw the launch of the latest results of the SME Finance Monitor, produced by BVA BDRC . In the first half of this year, it seems that financing behaviours have been shifting across the SME sector. This movement comes after a long period of relative stability. The survey responses add further colour to… Read more
Watch our Latest Videos here
Professor Mark Hart warns of coronavirus impact on Birmingham firms and jobs
Brexit uncertainty hitting firm growth across UK
Job Creation and Destruction in the UK 1998-2018
Contact
Enterprise Research Centre
Warwick Business School
University of Warwick
Coventry CV4 7AL
Enterprise Research Centre
Aston Business School
Aston University
Birmingham B4 7ET
0121 204 5392
[email protected]
Scroll to top