The ERC is the UK's leading centre of excellence for research into the growth, innovation and productivity of small and medium-sized enterprises (SMEs). Our research helps shape better policies and practices that enable SMEs to thrive.

Spatial Incidence of High Growth Firms High-Growth Firms (HGFs) are a very small proportion of the UK business population yet they have a disproportionate impact on job creation. We present data at local economic area level over time to show that there is a very distinct geography emerging for the incidence rate of HGFs since… Read more

Leadership and management skills in SMEs ERC Research conducted by Professor James Hayton cited in Invest NI updated Research Note. Deficiencies in Leadership and Management Skills (LMS), and not implementing management best practices, are a key constraint on business performance in the UK.  To provide evidence of how LMS influence the adoption of best practice… Read more
Stephen Roper was recently part of a team working with OECD to advise the government of Abu Dhabi on the development of the entrepreneurial eco-system. The final report from the project has just been published by OECD. Stephen's involvement in the project focussed on boosting innovative entrepreneurship and SME innovation and stressed the importance of… Read more

2016 sees the start of ERC's new series of research projects with a focus on the drivers of SME growth and productivity. Key topics include the role of innovation and commercialisation in promoting productivity, the impact of barriers to finance on internationalisation, the role of management and leadership in promoting growth and a focus on… Read more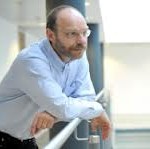 ERC Director Stephen Roper provides insights into how the UK can effectively support SME creation and growth in the Third Chapter of the UK Innovation Hub online publication. This issue features Enterprise Research Centre ,Innovate UK, Universities UK,  and Times Higher Education, as well as a number of UK universities working hard to boost research… Read more

Enterprise Research Centre Deputy Director,Mark Hart  writes an ESRC blog highlighting the important ERC research on SMEs. Since the financial crisis of 2008, the UK economy has shifted quite significantly to one that relies less on state spending to provide jobs and growth, and which instead puts its faith in enterprise as the engine of prosperity.
Watch our Latest Videos here
Professor Mark Hart warns of coronavirus impact on Birmingham firms and jobs
Brexit uncertainty hitting firm growth across UK
Job Creation and Destruction in the UK 1998-2018
Contact
Enterprise Research Centre
Warwick Business School
University of Warwick
Coventry CV4 7AL
Enterprise Research Centre
Aston Business School
Aston University
Birmingham B4 7ET
0121 204 5392
[email protected]
Scroll to top