The ERC is the UK's leading centre of excellence for research into the growth, innovation and productivity of small and medium-sized enterprises (SMEs). Our research helps shape better policies and practices that enable SMEs to thrive.

The UK Innovation Survey provides information on product/service and process innovation as well as the barriers to innovation activity for a relatively large number of UK firms. In this paper we present the first local economic area analysis of this data derived from four surveys covering the 2002-04, 2004-06, 2006-08 and 2008-10 periods. The analysis… Read more

The Enterprise Research Centre (ERC)  in collaboration with GrowthAccelerator conducted a series of One day Workshops around the UK. LEP's from all  Local Areas were invited  for discussion on the Growth Dashboard and its findings. The aim of the Workshops were to ensure that our  future work delivers some of what  LEP colleagues said they would find… Read more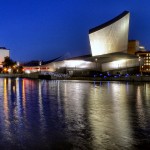 On 5th & 6th November, the ISBE 2014 conference " The Future of Enterprise: The Innovation Revolution" took place in Manchester.
ERC contributed to the conference through the presentation of a number of research papers, contribution to the leadership of a conference track on 'SME growth and performance' and leading a Masterclass on 'Impact by Design'.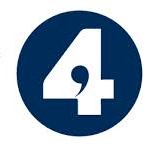 "File on 4" BBC Radio 4 (4th November) -Private Equity: Winners and Losers . Features Professor Mike Wright , ERC , Imperial College Business School, London

The 18th Annual Ethnic Minority Business Conference, the UK's benchmark event on diversity and entrepreneurship was held on October 28th in Birmingham, UK.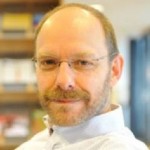 Stephen Roper contributed to feature reports by CNBC on the German Mittelstand and some of the lessons for small and medium firms internationally. Hallmarks of many Mittelstand firms are their family ownership, their innovative activity and their niche market leadership.
Watch our Latest Videos here
Professor Mark Hart warns of coronavirus impact on Birmingham firms and jobs
Brexit uncertainty hitting firm growth across UK
Job Creation and Destruction in the UK 1998-2018
Contact
Enterprise Research Centre
Warwick Business School
University of Warwick
Coventry CV4 7AL
Enterprise Research Centre
Aston Business School
Aston University
Birmingham B4 7ET
0121 204 5392
[email protected]
Scroll to top