The ERC is the UK's leading centre of excellence for research into the growth, innovation and productivity of small and medium-sized enterprises (SMEs). Our research helps shape better policies and practices that enable SMEs to thrive.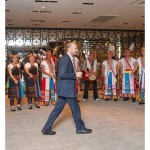 Stephen Roper was invited to share the UK's experience of using randomised controlled trials to test SME policy at an international conference in Taiwan. The presentation focussed on the operational issues of making randomised trials work for industrial policy testing stimulating significant debate among the international audience. A paper based on the conference presentation is being developed.
The Department of Business , Innovation & Skills has released the BIS Research Strategy 2014-2015. This paper, part of the BIS Research Papers – Investing in Research , Development & Innovation features the work of the Enterprise Research Centre – ERC. Read the Full Paper here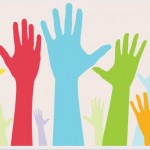 The Enterprise Research Centre invites applications for funding for Communities of Interest around specific research topics which can contribute to the evidence base on SME growth and development. Two grants of up to £4,000 each are available to fund research networking activity, workshops or seminars.                    … Read more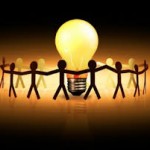 Community of Interest on Open Innovation in SMEs: Advancing Research with Policy and Practice Impact A one day conference will be held on Friday, 28 November, 2014, 9.30-17.30 Venue: Newcastle University Business School The conference will act as the impetus for the launch of the 'Community of Interest (COI) on Open innovation in SMEs', sponsored by the ERC,… Read more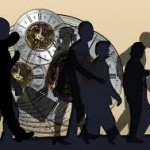 Formation of  the Communities of Interest  The Inaugural Meeting for the Communities of Interest ( COI )  took place on Tuesday 26th August 2014 at UCL, London, UK Dr Mark Gilman, Director of the Centre for Employment, Competitiveness and Growth, Kent Business School, University of Kent  welcomed participants to the inaugural meeting of the COI. He will… Read more

Professor Tomasz Mickiewicz presented a paper to the Annual Academy of Management Conference – Philadelphia – August 2014
The Paper entitled " Reversal of Fortune – Opportunity Cost and Endowment Effects Along the Stages of Entrepreneurship" was co-authored by , Mark Hart, Frederick Nyakudya & Nicholas Theodorakopoulos.
Watch our Latest Videos here
Brexit uncertainty hitting firm growth across UK
Job Creation and Destruction in the UK 1998-2018
Contact
Enterprise Research Centre
Warwick Business School
University of Warwick
Coventry CV4 7AL
Enterprise Research Centre
Aston Business School
Aston University
Birmingham B4 7ET
0121 204 5392
[email protected]
Scroll to top